5 Top Most Profitable Jobs in Nigeria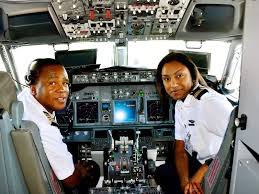 With the increasing rate of economic recession in the country, there is no doubt that there are certain jobs in Nigeria that pay far better than the usual jobs due to their increasing demand in the country.
Along with that, becoming a professional at these jobs does take time to master along with the cost associated in learning these jobs.
Also due to the requirements needed in other to practice these jobs, Nigerians often place high value on practitioners in these fields.
As a word of advice, it will be advisable for those who intend furthering their education in tertiary institutions to take hold of these professions as the monthly salaries of these jobs keeps increasing significantly.
Note that this list is from the least paid to the highest paid. Also their estimated salaries below are their average salaries from entry to medium level as senior and experienced officers tend to earn more, usually twice/thrice of their salaries as the case may be.
1) Lawyers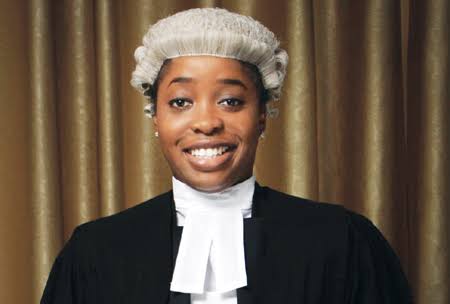 Fifth on our list are lawyers as they are charged with the responsibility of settling legal issues. Lawyers can basically work anywhere as their services are always needed at any organization.
Unlike the other professions, this job requires you being able to win cases for your clients and the more law cases you win, the more clients who seek you for your services of which you can even go ahead to charge what you deserve of which clients will be willing to pay due to the fact they believe you can enable them win their cases. A monthly salary for lawyers ranges between N100, 000 – N250, 000.
Read Also: 5 Top Soft Skills to make you Marketable for Jobs
2) Software Engineers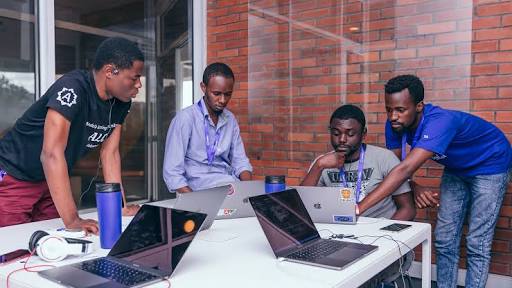 These sets of professionals are fourth on our list as they are charged with the responsibilities of designing, evaluating, building, and maintaining computer software's and programs.
As the world is going digital, companies in Nigeria keeps embracing the services of software engineers as they are involved in managing technical operations and writing codes for new technological applications.
Though this is a skill that you can learn from the internet and become self-taught, even at that, it is still recommended to advance your career in certain courses to get certification in order to qualify for jobs except you intend being a freelancer or setting up your own business.
Career options in this field incudes quality assurance engineering, embedded systems engineering, security engineering among others. A monthly salary for software engineers ranges between N250, 000 to over a million naira.
3) Petroleum Engineers
They are the third on our list. Though they are limited to where they can work. Even at that, their monthly pay for entry level is mouthwatering as companies so much value their services as they help evaluate the quantity of oil and gas in reservoirs, as well as the quantity that can be recovered and how quickly it can be produced.
They also help determine the types of wells to be drilled, the quantity needed, and where they should be located or sited. A monthly salary for petroleum engineers ranges between N300, 000 to over a million naira.
Read Also: How to Prepare for a Successful Job Interview
4) Medical Doctors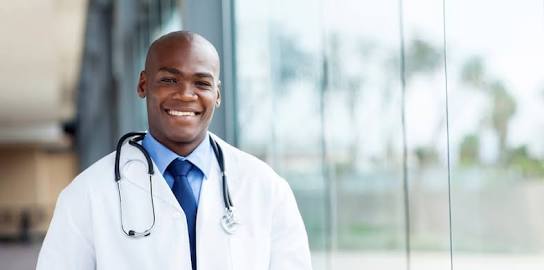 They are second on our list as they are charge with the duties of saving lives. Though in recent years, there have been an upsurge in the number of medical doctors in the country, even at that they are still highly compensated and hardly go about looking for jobs as the demand for medical doctors keeps increasing yearly due to drastic increase in the country's population.
Doctors are very much respected among the Nigerian populace and specialize in various specialties ranging from optometry, dermatology, pediatrics, gynecology, neurology among others.
The career is very challenging yet rewarding and they can choose to work in various institutions ranging from tertiary institutions to teaching hospitals, public health institutions, and specialist hospitals or even set up their own hospitals and work in private. A monthly salary for doctors ranges between N300, 000 to over a million naira monthly.
5) Pilots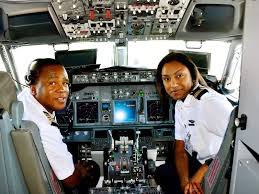 Pilots are the highest paid practitioners in Nigeria. The job requires a lot of requirements in order to be certified to fly as they are charged with the responsibility of transporting passengers via air from one place to another.
A lot of people are afraid of heights and see this job as a risky job as it can equally take away their live if the aircraft develops mechanical fault on air. Hence this job is left for the bold and risky Nigerians.
Apart from that, only a handful of Nigerians are able to practice this profession as it is quite expensive to learn coupled with the fact that the individual must be good sighted.
Pilots usually work for commercial airlines, corporations, or governments as where their services are needed is limited and unlike other professions are usually short in supply. A monthly salary for doctors ranges between N500, 000 to over a million naira monthly.
Read Also: High Paying Home-Based Business Ideas for you
Conclusion
Now you know the top five most profitable jobs in Nigeria. Which one do you plan to be?
Also don't forget to share this information with your loved ones if found useful enough. Thank you
Let me know your thoughts in the comment section.
Have you visited our Market Place Today? Follow this link to visit Globalinfo247.com Market Place now to check out our affordable products & services that might interest you and solve your current needs at a very cheap price. You can also Advertise your Own Products & Services at the Market Place for Free by clicking on this link to Get Started!
Create a thread for all your related questions to get answers from other members and professionals in the field. Click here on the "Questions & Answers" Section to view or submit your Questions or Answers to previously asked related questions.