"An incalculably awful and traumatic experience," that's how Radio 1 DJ Matt Edmondson remembers the death of his dad.
He took his own life when Matt was 22.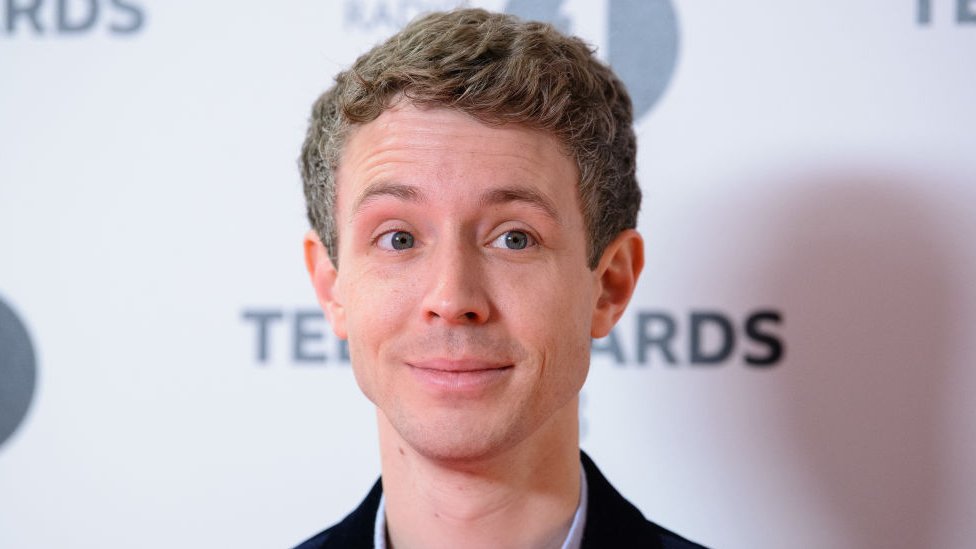 "He had bipolar – sometimes he would be the most happy, fun, life of the party kind of guy and then other times he'd be hit by dark depression and the thing he did to medicate it was drink. He was an alcoholic," he said on Radio 1's Life Hacks.
For the first time Matt, now 34, has chosen to speak about his father because he's written a song about him – something he's said he never expected to write: "It just fell out of me in about 15 minutes and I found the experience so unbelievably cathartic."
"I was in a room on my own, in tears, but it was also an incredible release."
Speaking to Vic Hope and Katie Thistleton, Matt said he has "itchy feet and wants to go off and do stuff all the time" so when lockdown happened in March, making music helped him cope.
He may be a DJ but he'd never written, produced or mixed his own tune and he says writing Your Car "forced him" to think about how he felt.
"In my teenage years, we [Matt and his dad] had a huge falling out, instigated by his behaviour. We were able to go some way to patching things up in the years prior to his death, but I've spent a really long time wrestling with my feelings about him.
"I loved him, but often didn't like him. I found it hard to grieve for him, as I was so angry with how he had died, and what it had done to our family that I couldn't forgive him."
Read Also: Delta Ex-Vigilante Chairs Dies In Police Custody
Matt says he's never really spoken to friends or family about his dad until now.
"It allowed me to have a conversation with my sister and my mum and say 'look this is some of the stuff I felt as kid and the easiest way for you to hear that is through the song that I've done'."
Your Car sung by Aymee Weir was released on the 12 year anniversary of his dad's death.
Matt started seeing a counsellor a couple of years ago: "I went in thinking this is fine, it happened ages ago, but trauma doesn't care about time and when she asked me questions about it I totally broke down."
He says releasing the song has also been therapeutic.
"I'd never spoken about this because I'd hidden it, I was worried other people would feel pain or I'd bring the vibe down."
"I also didn't know if the song was any good but more importantly I'd never spoken about this before. I felt very vulnerable. But the reaction has been unbelievable."
He's had a huge response from people coming forward with their own experiences on social media.
"It's quite nice to know I wasn't alone."