Two bomb blasts kill at least 14 in Afghanistan's Bamiyan
At least 14 people have been killed when two explosions ripped through the city of Bamiyan in central Afghanistan, according to officials.
Zabardast Safai, the police chief of the eponymous province said, said on Tuesday the explosives were hidden at the side of a road in one of the main bazaars in the city, which is home to many members of the mainly Shia Hazara ethnic minority.
The victims included 12 civilians and two traffic police officers.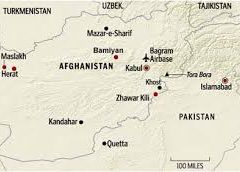 There was no immediate claim of responsibility.
Read Also: Israel Strikes Iranian Military Sites In Syria After Bombs Found In Golan