Australian police say they will not prosecute a journalist for his reporting on alleged war crimes by Australian soldiers.
The coverage by Dan Oakes for the Australian Broadcasting Corporation (ABC) in 2017 was based on leaks from government whistleblowers.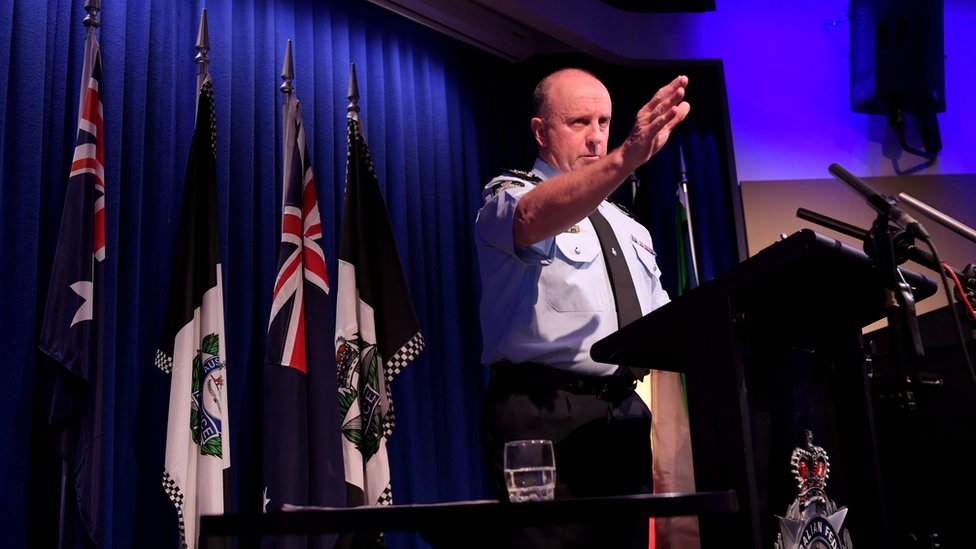 Last year, police raided the ABC's Sydney newsroom and said the reporting had breached national security laws.
The ABC welcomed the police decision on Thursday, but called for law changes.
Police had outlined three potential criminal charges.
"It's 763 days since Dan was told he was a 'suspect'," said John Lyons, the ABC's head of investigative journalism.
"[He] should not have endured this. Media law reform is vital."
In February, the public broadcaster lost a court challenge against police powers to raid its newsroom.
The raids on the ABC and the home of a News Corp Australia journalist had sparked a backlash from the media and press freedom advocates.
On Thursday, the Australian Federal Police (AFP) said federal prosecutors had determined there were "reasonable prospects of conviction" in Mr Oakes's case.
But it said prosecutors had advised against pursuing the charges, in part because the journalism was in the public's interest.
"[Prosecutors] determined the public interest does not require a prosecution in the particular circumstances of this case," the AFP said in a statement.
A similar case against News Corp Australia journalist Annika Smethurst was dropped in May.
Read Also: Karabakh War Leaves Civilians Shell Shocked And Bitter
Police had searched her home after she reported in 2018 that the government had considered a plan to spy on its citizens.
Last year Australia dropped two spots on the World Press Freedom Index, to rank 21st out of 177 countries.
The index noted that "draconian legislation" in Australia had impinged on investigative journalism in recent years.
"[Australia's] laws on terrorism and national security make covering these issues almost impossible," it said.