5 Common Dust Extraction Mistakes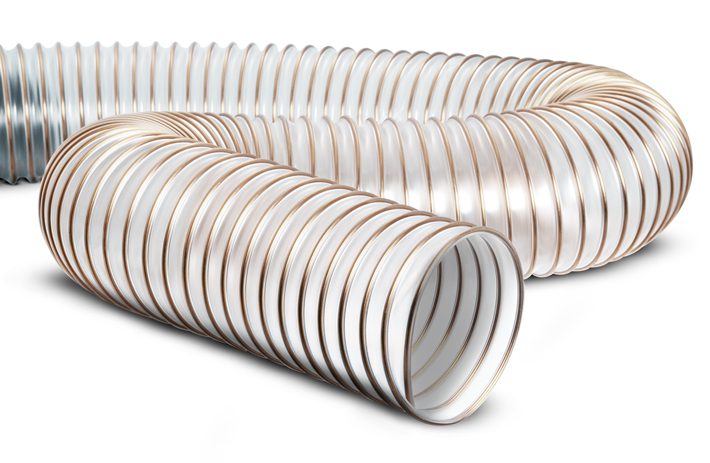 Dealing with dust extraction and creating a new workstation is an exciting time! It's a good feeling to finally get the ducting equipment that can help you complete the task at hand.
However, mistakes are usually made that halt progress, or at least cause frustration due to the lost time, or waste of money.
Ducting installation is no exception. It may seem simple.
Get the ductwork, connect it, put it on the walls and roof… right? Well, this sort of approach can sometimes end up causing problems!
Underneath are some of the common problems associated with ductwork installation that those new to the work are most likely to perform.
These points are made by people with a long time on the job who have ALL made these mistakes.
Spending more effort getting it right the first time can cause less pain than trying to correct it all at the end after all.
Take a look at our list below and feel free to get in touch if you think there should be more mistakes to avoid!
1) Wrong-sized ductwork
Although this seems like such an easy mistake to avoid, it's also the one that happens the most! If the size of your ducting is too small or narrow, the system will easily clog up and eventually reduce airflow.
This can lead to overheating, which corrodes and damages the system over time.
An easy way to tell if your ducting is undersized is popping or whistling noises coming from the system.
If you are unsure about the size that will fit perfectly with your system, feel free to contact our support team who can help you find the best solution.
Read Also: 7 Steps to Starting a Small Business Online
2) Straight 90-degree elbow connectors
Elbows are fairly difficult to place, as they almost always reduce the efficiency of your system.
Any bends or turns in a duct system will cut back the air circulation significantly, so it's always best to try and keep them to a minimum.
If it was possible to install a system without elbows, that would be ideal.
But for now, try to use more obtuse angles which aren't 90 degrees, so it keeps low resistance and high pressure.
3) Too many flexible dust extraction hoses
One metre of hosing can have 10 times more flow resistance than a pipe duct.
This is mainly due to their flexible shape. It's also prone to punctures, splitting, and air leaks – which can be a huge drawback for your system.
Overuse of these hoses can also cause excess noise, which can get fairly loud depending on length and size.
It's best to keep to just one or two hoses, and always be sure to choose the best quality you can find.
Read Also: Complete Guide to Women's Business Casual Attire
4) Dust Extraction Material
Piping material is very important to consider when you're designing your dust extraction systems.
Although it's recommended to use smooth wall steel pipes to keep resistance low, there are many other options to choose from.
Typically you can find anything from plastic pipes, spiral ducts, smooth pipes, and sometimes even sewage pipes (however, these are usually used for extracting sawdust).
Using plastic piping over steel piping may be cheaper, but it comes with more risks – sometimes leading to explosions.
In any case, minimizing air resistance is vital for an effective extraction system.
So it's a good idea to go for a smooth interior with soft curves and a large radius to allow for easy airflow.
5) Sealing issues
Finally, to have the most optimal ducting solution, sealing needs to be the top priority.
Any ducts which are incorrectly sealed can leak straight into the room and walls.
This means any air inside the pipes is wasted, and it can cause overheated components!
Always be sure to use high-quality sealing solutions, and check out our QuickFit products, which have a unique clip-on design, which prevents air escape.
Always be sure to test the pressure of each pipe and connector.
Read Also: 18 Ways to Make Good Money Right Now
Now you know some of the main common mistakes – it should be easy to avoid them!
If you enjoyed this blog and would like to read more? See this page
Have you visited our Market Place Today? Follow this link to visit Globalinfo247.com Market Place now to check out our affordable products & services that might interest you and solve your current needs at a very cheap price. You can also Advertise your Own Products & Services at the Market Place for Free by clicking on this link to Get Started!
Create a thread for all your related questions to get answers from other members and professionals in the field. Click here on the "Questions & Answers" Section to view or submit your Questions or Answers to previously asked related questions.