Benue woman welcomes baby after 31 years of waiting
A Nigerian woman recently became a mother for the first time after 31 years of waiting – Her stepdaughter, Seember Atsenda, took to Facebook to share the wonderful news – Atsenda described her stepmom as a patient woman who took on the training of other people's children despite not having her own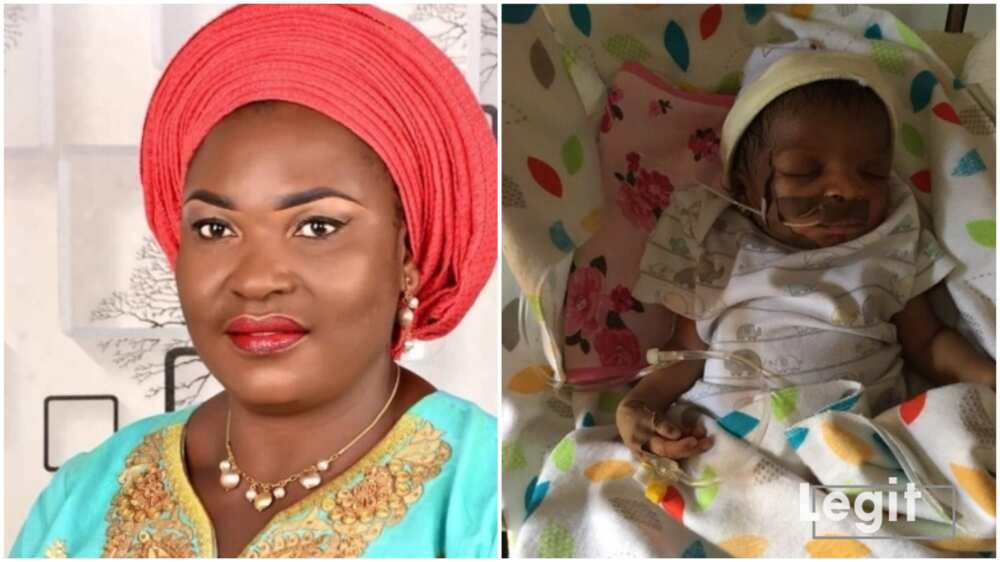 What is meant to be will be. This saying has proven to be true as reflected in the story of a Nigerian woman. She recently became a mom after 31 years of waiting to be blessed with the fruit of the womb. Her stepdaughter identified on Facebook as Seember Atsenda, took to the platform to share the good news with friends, leaving many people amazed and with a renewed sense of hope that there is indeed a light at the end of the tunnel.
Atsenda described the new mom as a patient woman who despite not having a child of her own, took on the training of other women's children while having to deal with the pains of waiting on God for her own blessings.
Read Also: Police Arrest 32 Year Old Man For Raping 40 Women In Kanu
Atsenda described her stepmom as a patient woman Source: Original A clearly ecstatic Atsenda gushed over the joy of being an older sister to the newborn baby whose name has been given as Iwanger I Ter; a Tiv name which means 'light of God.
Part of her post reads: "The lord has answered us by making me a big sister to the cutest and most beautiful baby girl in the whole world ,I have never being so in love with any human the way I feel about this little human,she makes me cry when she cries.Ladies and gentlemen meet IWANGER I TER,the light of my Parents entire life ❤️❤️God's time is always perfect the devil can only delay the blessings,thirty-one years(31years of waiting on the Lord)"