Google Docs (gdocs or g doc) – Complete Beginners Guide
With Google docs also abbreviated as gdocs, you can access, create, and edit your documents wherever you go whether from your phone, tablet, or computer even without network connection.
Google Docs is a word processing for teams which brings your documents to life with smart editing and styling tools to help you easily format text and paragraphs. Choose from hundreds of fonts, add links, images, and drawings. All for free.
One interesting thing about gdocs, is that you can create and edit text documents right in your browser and no dedicated software required. It also gives room for multiple people to work at the same time, and every change made is saved automatically.
You can also easily track changes made to your documents and undo anything you choose as due to its unlimited revision history feature, all your previous versions are kept indefinitely and they don't count toward your storage.
With its commenting, chat and real-time editing feature, you can work in a single document with teammates or people outside your company. See edits as others type, communicate through built-in chat and ask questions through including comments.
Google's version offers capabilities that make writing, editing, and sharing content infinitely easier. Best of all, it's free.
Read Also: Post Covid-19 World Unemployment Issues and Development Challenges of New Dimension Technology Wars.
Definition of Google Docs (gdocs)
According to Wikipedia, Google Docs (gg doc) is a word processor included as part of a free, web-based Google Docs suite offered by Google within its Google Drive service. Google Docs is available as a web application; mobile app for Android, iOS, Windows, BlackBerry; and as a desktop application on Google's Chrome OS. The app is compatible with Microsoft Office file formats.
The application allows users to create, view and edit files online while collaborating with other users in real-time. Edits are tracked by user with a revision history presenting changes. An editor's position is highlighted with an editor-specific colour and cursor.
A permissions system regulates what users can do. Updates have introduced features using machine learning, including "Explore", offering search results based on the contents of a document, and "Action items", allowing users to assign tasks to other users.
Google Docs is available as a web application supported on Google Chrome, Mozilla Firefox, Internet Explorer, Microsoft Edge, and Apple Safari web browsers. Users can access all Docs, as well as other files, collectively through the Google Drive website. In June 2014, Google rolled out a dedicated website homepage for Docs that contains only files created with the service.
In 2014, Google launched a dedicated mobile app for Docs on the Android and iOS mobile operating systems. The mobile website for Docs was updated in 2015 with a "simpler, more uniform" interface, and while users can read files through the mobile websites, users trying to edit will be redirected towards the dedicated mobile app, thus preventing editing on the mobile web.
Read Also: FaceBook: How to Advertise your Business on FaceBook for Better Results
G doc Supported Files
Supported file formats
Files in the following formats can be viewed and converted to their Docs format: For documents: .doc (if newer than Microsoft Office 95), .docx, .docm .dot, .dotx, .dotm, .html, plain text (.txt), .rtf, .odt
You can easily import your documents to make them instantly editable, including Microsoft® Word and PDF files. Export your work in .docx, .pdf, .odt, .rtf, .txt or .html format.
File limits
Limits to insertable file sizes, overall document length and size are listed below:
Up to 1.02 million characters, regardless of the number of pages or font size. Document files converted to .gdoc Docs format cannot be larger than 50 MB. Images inserted cannot be larger than 50 MB, and must be in either .jpg, .png, or non-animated .gif formats.
Google Workspace
Google Docs and the Google Docs Editors suite are free of charge for use by individuals, but are also available as part of Google's business-centered Google Workspace, enabling additional business-focused functionality on payment of a monthly subscription.
You decide who gets access to your documents and folders. Grant individuals or groups the right to edit, view or just add comments.
Google Drive gives you access to a suite of tools that allows you to create and edit a variety of files, including documents, spreadsheets, and presentations. There are five types of files you can create on Google Drive:
Documents (google documents): For composing letters, flyers, essays, and other text-based files (similar to Microsoft Word documents)
Spreadsheets (google sheet): For storing and organizing information (similar to Microsoft Excel workbooks)
Presentations (google slides offline): For creating slideshows (similar to Microsoft PowerPoint presentations)
Forms: For collecting and organizing data
Drawings: For creating simple vector graphics or diagrams
Read Also: 27 Most Successful Small Town Business Ideas
How to use Google Docs online and Google Docs offline
Google Docs (gdocs or g doc) is an online word processor that lets you create and format documents and work with other people.
Step 1: Create a document
To create a new document:
On your computer, open the Docs home screen at docs.google.com.
In the top left, under "Start a new document," click New.
You can also create new documents from the URL docs.google.com/create.
Step 2: Edit and format
To edit a document:
On your computer, open a document in Google Docs.
To select a word, double-click it or use your cursor to select the text you want to change.
Start editing.
To undo or redo an action, at the top, click Undo or Redo .
Note: To edit a document on a touchscreen device, like a Pixel Book, double-tap the document to start typing.
You can add and edit text, paragraphs, spacing, and more in a document.
Step 3: Share & work with others
You can share files and folders with people and choose whether they can view, edit, or comment on them.
To create a new file:
From Google Drive, locate and select the New button, then choose the type of file you want to create. In our example, we'll select Google Docs to create a new document.
Your new file will appear in a new tab on your browser. Locate and select Untitled document in the upper-left corner.
The Rename dialog box will appear. Type a name for your file, then click OK.
Your file will be renamed. You can access the file at any time from your Google Drive, where it will be saved automatically. Simply double-click to open the file again.
You may notice that there is no Save button for your files. This is because Google Drive uses autosave, which automatically and immediately saves your files as you edit them.

Using templates
A template is a pre-designed file you can use to quickly create new documents. Templates often include custom formatting and designs, so they can save you a lot of time and effort when starting a new project. Most templates are designed to help you create specific types of files. For instance, you could use a template to quickly create a resume or newsletter.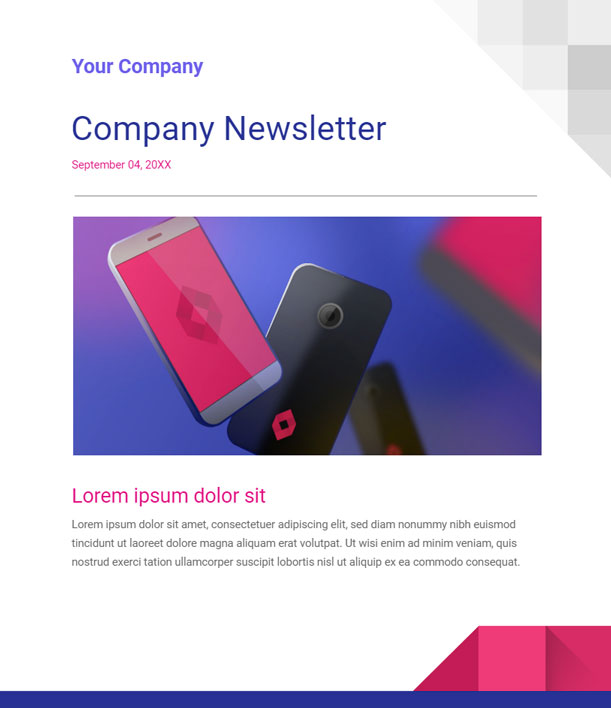 You can find a wide selection of templates in the Google Drive Template Gallery. Unfortunately, we've found that many of these templates aren't very well designed, and it's often difficult to find specific templates within the gallery. For this reason, we recommend using templates made by Google, which tend to be of higher quality than user-submitted templates.
To use an official Google template:
Navigate to the template gallery.
When you've found a template you want to use, click the template to select it.
A new file will be created with the selected template. You can then customize the file with your own information.
Have you visited our Market Place Today? Follow this link to visit Globalinfo247.com Market Place now to check out our affordable products & services that might interest you and solve your current needs at a very cheap price. You can also Advertise your Own Products & Services at the Market Place for Free by clicking on this link to Get Started!